On the afternoon of July 20, the Party and government delegation of Zibo, Shandong Province, led by Zhou Lianhua, Party Secretary of and Chairman of the Standing Committee of the People's Congress of Zibo, and in the company of relevant leaders of Foshan and of the District, carried out a first-hand investigation in the Foshan production base of high intelligent equipment sector of Dongfang Precision. Xie Weiwei, Vice President of DPG, and Gao Wenchen, Director for Safety and Environmental Protection, hosted the investigation group.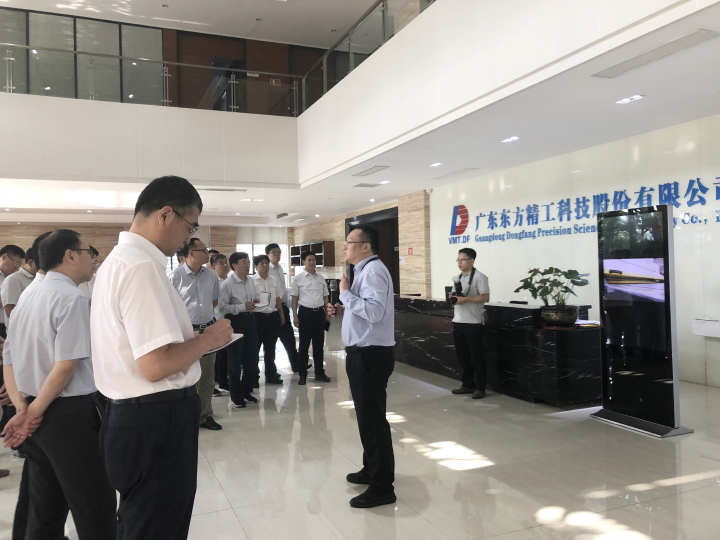 The delegation debriefed introduction by Xie Weiwei of the development process and the current production and operation conditions as well as the strategy of "dual principal business" and "globalization" of DPG.Zhou Lianhua inquired in detail about the Company's product development, quality assurance, market conditions and so on.
Xie Weiwei, Vice President of DPG, showed the delegation around the printing pressinlines and tridimensional storage of DPG and Winlink' Digital Star Printing Stress, introducing product performance, technological innovation and intelligent warehousing workshops of each subsidiary for the delegation.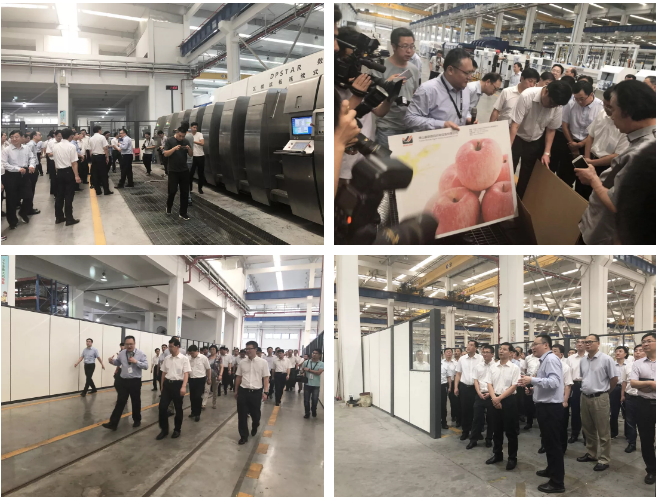 After the visit, Secretary Zhou Lianhua applauded DPG's bold innovation under the circumstances of fierce market competition and the development strategy of "dual main businesses", recognized the rapid integrated development for the industry chain and encouraged the Company to steadily reinforce the core competitive edge by giving full play to the center of "innovative development".