Overcome the difficulties together though thousands of miles between us, back-up to Italy from Dongfang PrecisionGroup
After the coronavirus epidemic struck at the beginning of February this year in China, our foreign subsidiaries in different countries provided the masks, protective clothes, disinfection fluid and other kinds of medicine supplies as the valuable support and assistantce to the Group at the earliest time. "You throw a peach to me, I give you a white jade for friendship", now virus range expand quickly in foreign countries, especially in Italy, The Group offered as much support and assistance as possible to the foreign subsidiaries.


Presently, Dongfang Precision Group already donated about 70000 disposable surgical masks, 10000 N95 masks, 1000 sets of protective clothes in batches to local hospitals and govenment institution in Lucca where Fosber Italy locates, and the local media already reported this donation as below: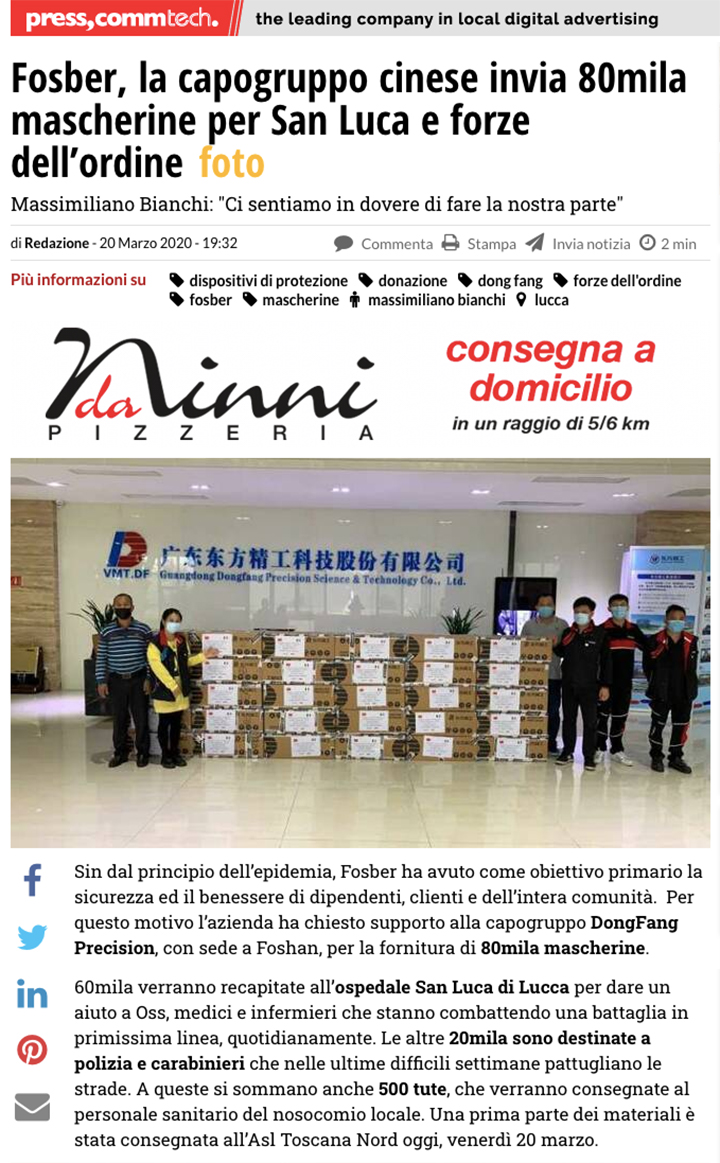 Otherwise, Dongfang Precision Group already donated the 4500 disposable surgical masks and 500 FFP1 masks in batches to each of two subsidiaries of Fosber Group.
Diligua, o notte! Tramontate, stelle! Tramontate, stelle! All`alba vincero!Vincero!