The first double wall Pro/Line wet-end of Fosber Asia by Jinfeng was successfully started up in Sanshui, Foshan on Dec.03, 2021. The project configuration is PRO/LINE with working width of 2.5m and working speed up to 300mpm.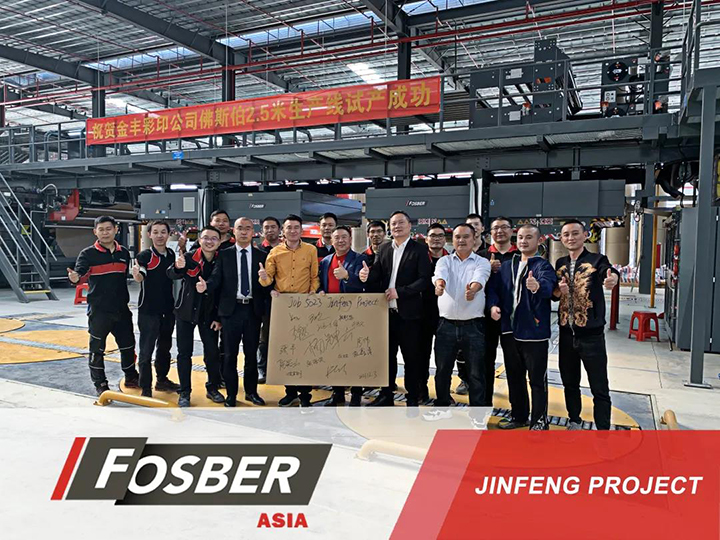 PRO/LINE is designed by Fosber Italy with the concept "less is more", based on the experience of Asian, European and USA market. Thanks to the innovative design, the PRO/LINE wet-end utilizes top quality technology but a much lower capital investment cost.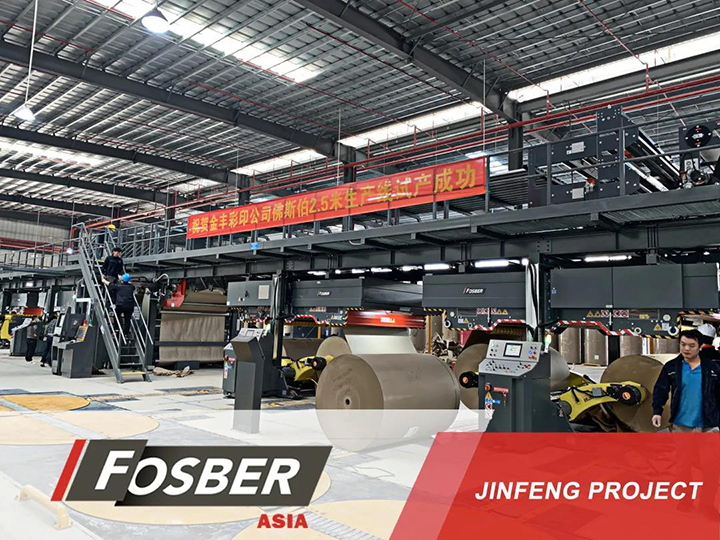 From the start-up on site, the PRO/LINE wet-end with a width of 2.5m is running quite well. The production speed is so good that it meets expectations, and the corrugated board produced is smooth and flat, which can meet the production needs of customers.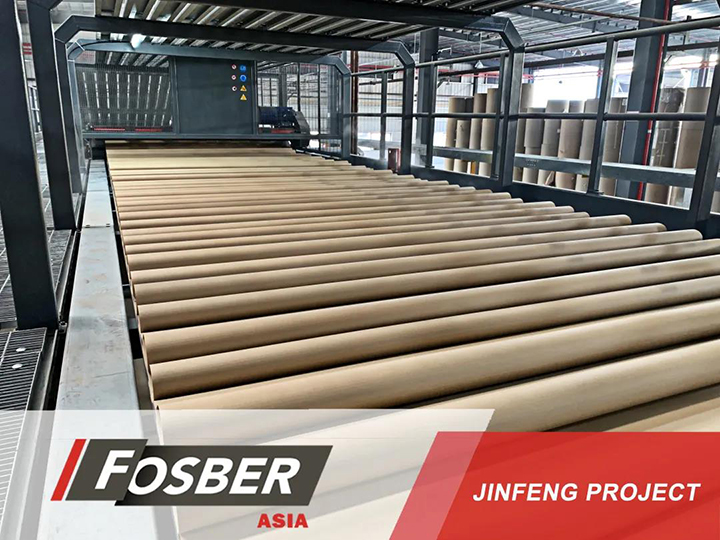 In the current situation where paper industry pay attention to the raw paper weight and the need of frequently changes orders, and the labor cost is rising rapidly, the innovatively designed PRO/LINE wet-end by Fosber will help Jinfeng improve product quality and production efficiency and reduce labor costs.
With the continuous commissioning and professional services of Fosber Asia team, we believe that the performance of this PRO/LINE wet-end will be further improved. Fosber Asia devotes ourselves to offer high-quality products and service to customers.