Dongfang Precision won the first place in the "Packaging Equipment Industry Ranking of 2020" by China Packaging Federation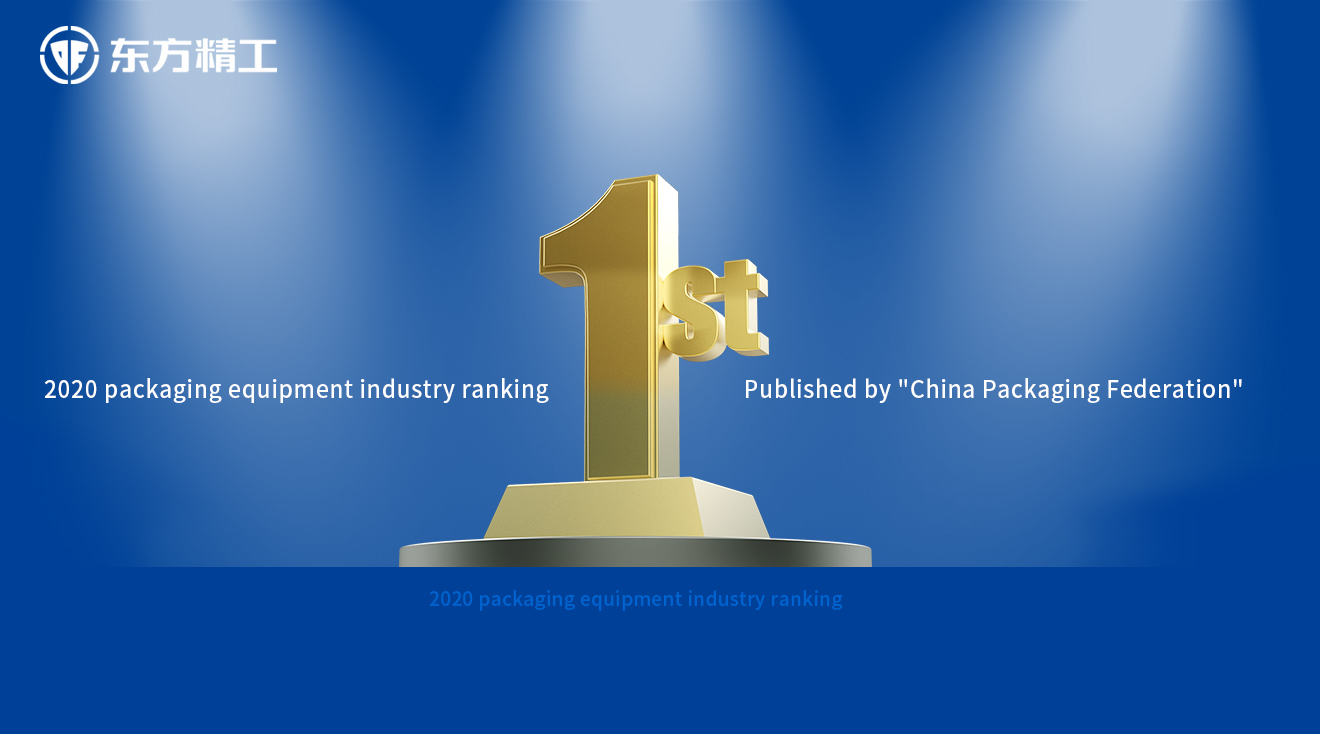 Recently, the industry professional packaging media association "China Packaging Federation" announced the "2020 China Packaging Top 100 Enterprises Ranking and Industry Classification Ranking". With its excellent group strength, good reputation, high-quality products and services, Dongfang Precision won the first place in the "2020 list of top 15 companies in the packaging equipment industry", and at the same time in the "2020 year Ranked 22nd in the list of China's top 100 packaging companies.
Dongfang Precision Work is a high-quality company that has achieved excellent rankings in this selection. It has been giving full play to the leading role of industry leaders, adhering to green development, being brave to innovate, actively participating in industry construction, fulfilling social responsibilities, and contributing to the stable and healthy development of China's packaging industry. Contribute.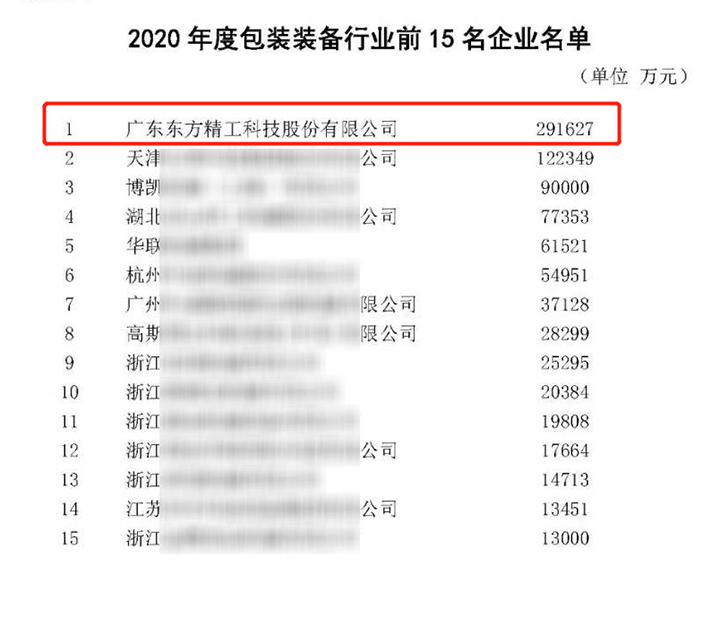 ▲List of the top 15 companies in the packaging equipment industry in 2020
▲List of China's Top 100 Packaging Companies in 2020